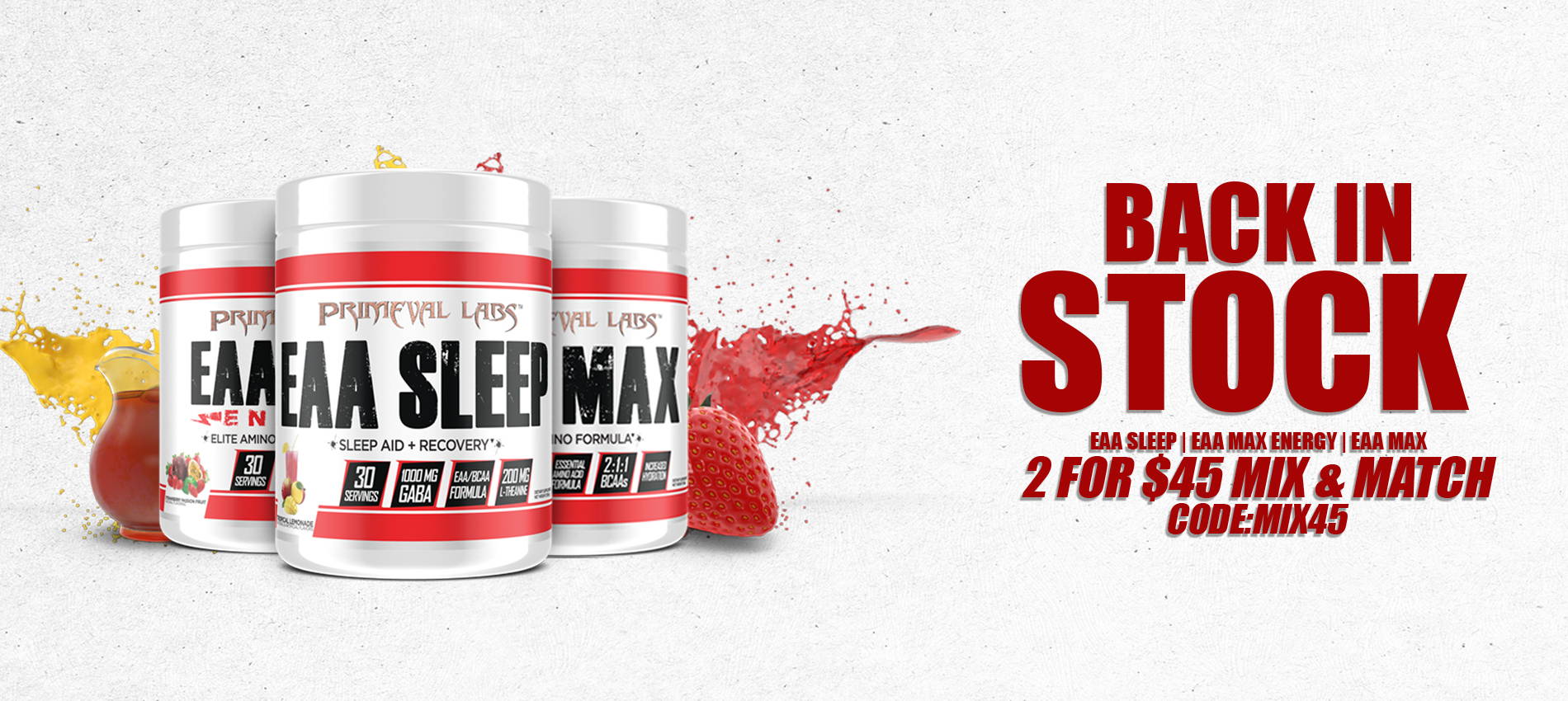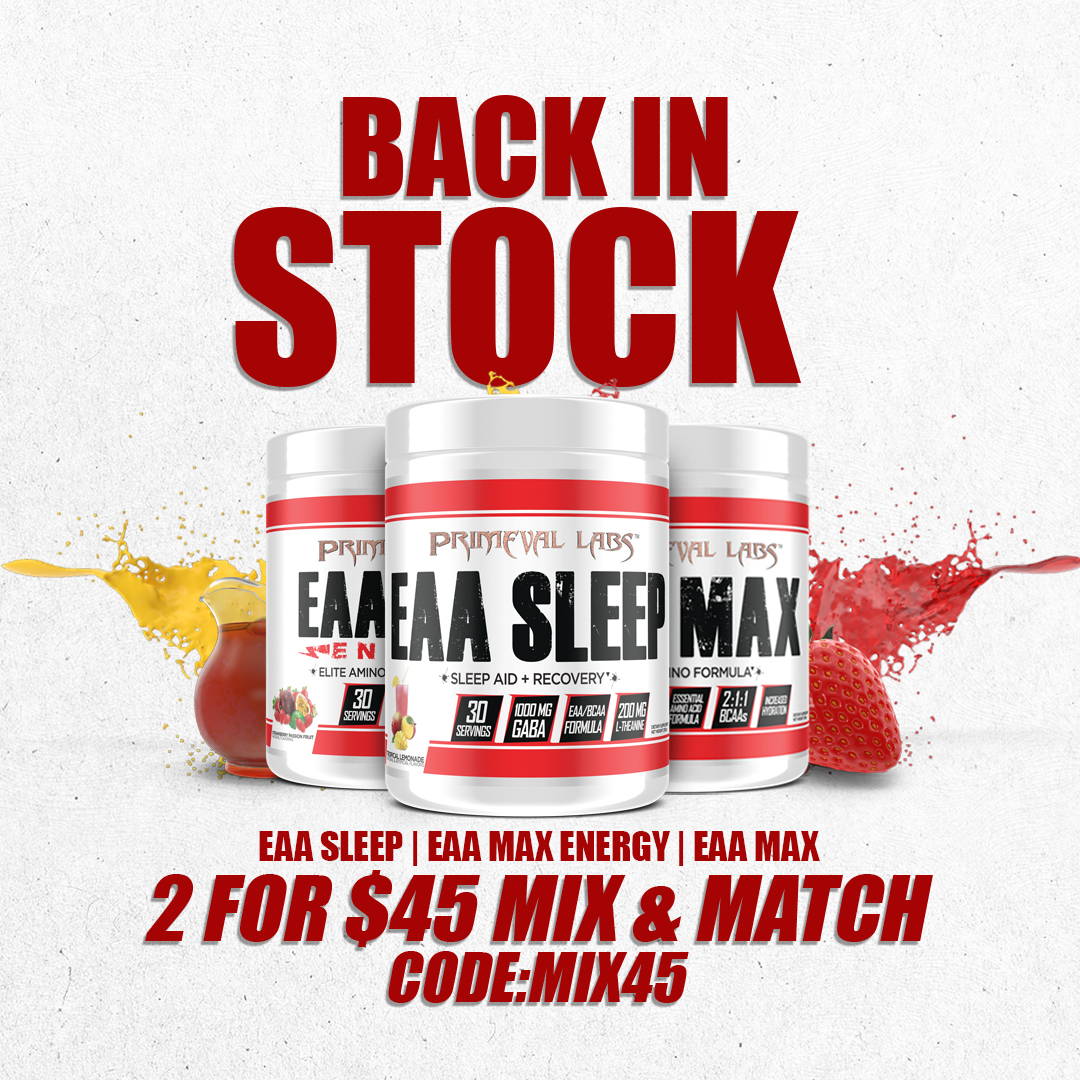 The only thing better than Primeval Labs quality is our unparalleled flavors. Try EAA Max, Sleep, or Energy and see for yourself.
Buy 2 EAA Max, or mix and match any of our EAA Max, EAA Sleep, or EAA Energy products.
Use Code: MIX45
On any order above $99, domestic USA shipping, enjoy FREE Shipping so you can stock up on your favorite Primeval Labs products.